1. Spring
Yes. Call me an optimist. Call me an unrealist (if such a thing exists). But this very week, there have been rays of sun beaming down upon these Isles of Wonder with a warmth that becomes of only one thing: Spring. Not only that, but the signs of Crocuses, their delicate lilac heads and vibrant golden stamen bathed in sunlight, brings a sense of joy and hope to the soul. Bring it on.
It's time to pull out the dead remains of last year's efforts, churn up the soil, mix in fresh compost, and finally lovingly embed some new seeds in the soft loam. Joyous. The only question that remains is, what to plant this year, if one has only limited space?
3. New Jab!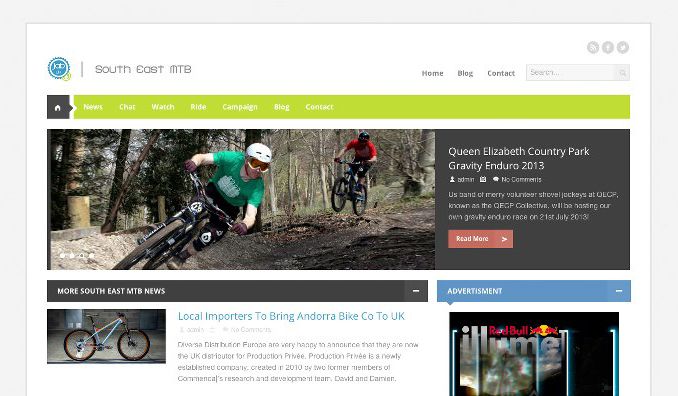 Continuing the above theme, South East mountain biking website
www.jab-ride.co.uk
has had something of a spring clean, or rather an overhaul. Lighter, simpler, slicker and cleaner, this version looks the business. Look out for some contributions written and photographed by yours truly soon!
4. Meeting Anthony Horowitz
Author and television writer
Anthony Horowitz
officially opened local bookshop
Mr. Books
this week and sealed the deal with a book signing. I first came across Horowitz's work when I started reading the
Alex Rider
series aged twelve. Ten years later, I'm still a big fan, so the chance to meet the man was not to be missed. He turned out to be a genuinely kind and interested chap. Look out for a sequel to his Sherlock Holmes novel The House of Silk and his contribution to the forthcoming Tintin film in the near future...

Not Cool:
1. Waterstones
After the untimely demise of HMV, booksellers Waterstones was reported earlier this month to have
'slumped almost £40mn into the red'
. The recession born chain are genuinely passionate about their products and it shows. It would be a terrible blow to lose them, so let's show them some support by buying from our local branch or their
website
. Even if it means paying a pound or two more than from a tax-dodging online mass retailer. Tweet
#supportwaterstones
if you want to spread the notion.
2. Prices of Education
I have been seriously looking into doing a masters degree. But at £9000 can I really afford to risk it not getting me the job I need at the end of it? Add £4k for an annual train ticket, and you're looking at a low paid full-year's wages. It seems we are sadly regressing into an age in which only the rich can afford education.