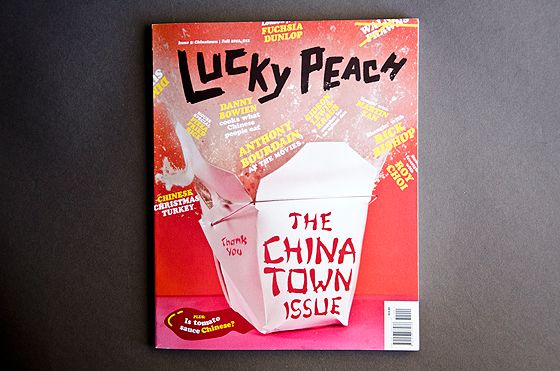 In its own words, "Lucky Peach is a quarterly journal of food and writing" with every issue focusing on a particular theme. The theme is then explored through a range of recipes, photography, art and essays.
It is the brainchild of David Chang, the man behind the famous
Momofuku restaurant group
('Momofuku' means 'Lucky Peach', as it so happens) and is littered with articles by big names such as Anthony Bourdain and Harold McGee.
I purchased the Chinatown Issue, published 'Fall 2012' (yep, that's right, it's an American publication) which features an array of articles on all manner of chinatown-related subjects, from Fuchsia Dunlop's first experience of London's chinatown to Danny Bowien's take on Chinese McDonalds, and from Harold McGee on fermented rice balls through to Anthony Bourdain discussing fish heads in movies.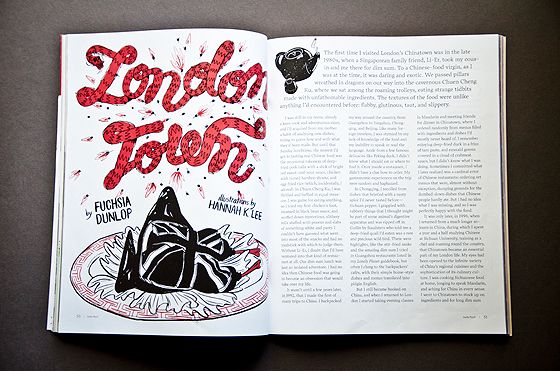 What I read of Lucky Peach was enjoyable, informative and entertaining, though perhaps the highlight was 'The Mother of All Cuisines' – a series of emails by 'Syd Finch' about the secret history of Chinese cuisine and an evasive superchef. It was possibly one of the most entertaining and cleverly written pieces I have ever read in a magazine. Other highlights included photographs of Chow Mein dishes from all over the world and a 'Beginner's Field Guide to Dim Sum'.
Photographically – and occasionally graphically – it could probably do with a little improvement, though it contains some beautiful illustrations. The Observer Food Monthly perhaps surmised Lucky Peach best when they described it as a "nerdy, witty high-end fanzine". Overall it is a fascinating publication with some great touches, though obviously more relevant for the American market than the British. It will no doubt continue to be successful too, when buoyed by a figure such as Chang.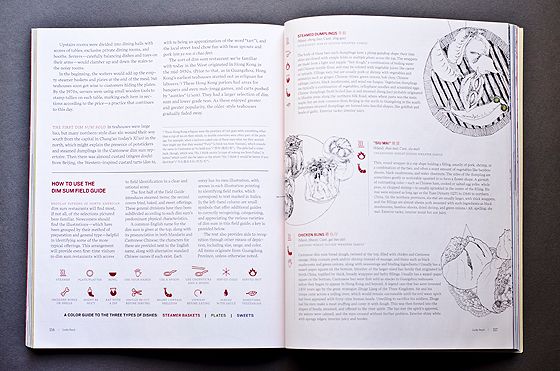 Issue #7, the Travel Issue, will be published this month. See lky.ph for more.