At what stage can we class ourselves as 'professional photographers'? Someone once told me that the moment you are paid to take some photographs is the moment you become a professional photographer. There is an element of truth in this. But if this is the case, then I became a pro before I even had an AS-Level in photography, let alone began studying it at university.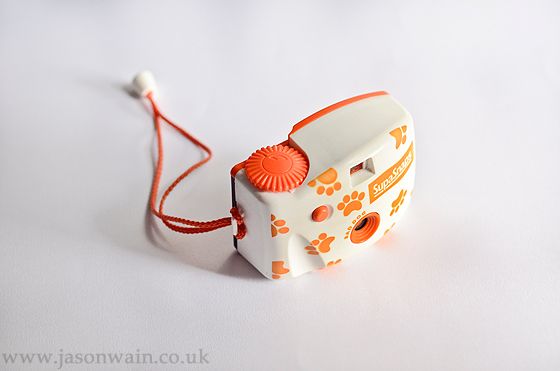 There is no clear moment that I got into photography seriously. My Dad was a great amateur photographer, so to some extent it was always in my genes. I got my first disposable cameras at the tender age of five or six years old, and always enjoyed snapping away with them.
Then there was mountain biking. This character building, exhilarating and escapist sport is responsible for many great memories of mine. But it was trying to photograph the sport well – a difficult task often involving freezing fast moving objects in poorly-lit woodlands – and capture the spirit of the sport that got me thinking critically about my photographs. After finding a great forum (now sadly no longer in existence) where users offered honest and constructive crit of each other's work I began to be able to easily recognise what made successful photographs and how to improve my own.
It was only natural, then, to take photography as a subject at AS- and A-Level. It was during this period that I was offered my first paid photographic jobs through my photography tutor. One was wedding photography and one was product photography. So I had started to earn from my hobby, but I was certainly no pro at this point.
After A-Levels I could see that there was no way I could do photography as a job at this stage in my life. For some reason I never considered assisting a professional – the obvious choice for me was to go to university, which I hoped would equip me fully with an abundance of knowledge and inspiration for a career as a freelance photographer.
During this period I made great use of the time I had – doing lots of work experience and networking, meeting fantastic like-minded people, throwing myself at ambitious projects and carrying out the odd wedding photography job.
My first ever non-disposable camera. Oh the memories!
It is now a full year since I graduated, and much time has been spent working out which way to go in life. I committed fully to the photography path early in 2013, and now my full time living comes from photography – I have a part time job to keep me afloat, and the rest of the time is spent on my 'proper' freelance work. (Like, er, this blog.) And yet I still find it odd introducing myself to others as a professional/freelance photographer. It somehow doesn't feel right, even though it is the truth.
So at what stage
are
we professionals, if it is not just based on the money factor? Is it when we buy a subscription to
Professional Photographer
magazine? Or is it when we buy a Jaguar XF on credit that we know we'll never be able to repay? Do we have to feel professional or even look professional to be a pro?
I guess what I'm trying to say is that there are no hard and fast rules in this game. It's up to you and me to believe in our work and ourselves as being professional and of professional standard – or others will not treat you as such.