Whisky, hipsters and full-frame sensors – what can go wrong?
It seemed that Nikon had only just announced its latest full-frame DSLR, the
D610
, when they announced another. Two new full-frame cameras within four weeks? At the rate that technology progresses and a camera ages, one would have thought it would be wise to wait a few months before announcing the next must-have camera to render your current wallet-emptying prize-possession redundant. Again.
But 'camera ageing' is the operative term here. Nikon knew full well what they were doing, but what they did this time was to announce a new full-frame DSLR to sit alongside the current cannon (not that kind!) of FX bodies, rather than supersede any particular model. What they did may seem like a gimmick to some, but seems like a rather slick piece of marketing to me. Or is it?
The new
Nikon Df
(ring any bells?) comes equipped with a 16.2 megapixel full-frame CMOS sensor (the very same as used in the
D4
), an ISO range of 100-12,800 (extendable to an impressive 204,800 equivalent) and high speed continuous shooting of up to 5.5 frames per second.
But perhaps the biggest talking point is the styling. Created to look like a classic 35mm film SLR, the Df's aesthetics are a less-than-subtle nod to Nikon's iconic F range; to the 'good old days before digital came in and ruined everything'. 'Df' apparently stands for Digital Fusion – the perfect balance of the class of the old heroes with the best of modern technology. The 'retrology' goes beyond the visuals, too, with Nikon promising the Df to be compatible with vintage F-mount lenses dating as far back as 1959.
So what's the catch? The answer, simply, is the price. At £2,749.99 in the UK (you can save almost £750.00 by
buying in the US
), the Df will be beyond the reach of many. Which is a shame, because the marketing is so good.
The 'pure photography'
teaser videos
, all seemingly shot in Scotland, most of them with a vintage
Country Life
-esque appeal, were all enticing and had an iconography, to me at least, similar to that of the whisky greats of Scotland – exuding class, luxury, timelessness, and a celebration of the great outdoors. Glenfiddich's
'One Day You Will'
campaign and The Macallan's
Masters of Photography
springs to mind.
That pile of cash is the only change you'll get out of re-mortgaging your home for a Df...
Videos aside, the appeal would appear to extend to a wider audience than those pursuing 'the good life'. Old school professionals and enthusiasts alike will no doubt be drawn to the charming vintage styling and the memories it evokes. At the same time it is a hipster's dream, too. You can just imagine someone with painfully-tight mustard yellow chinos and terrible glasses snapping their coffee with a Df at Spitalfields market. And yet even to people between these extremes, the average Joe like myself, the Df is an incredibly desirable. It epitomises what is young and trendy and what is classic and timeless at once.
At that price, however, an object of desire it will remain. Will professionals trade in their D4 for a Df, when the Df offers no video, a medium in increasing demand from photographer's clients? Can hipsters and average Joe's afford to blow almost £3k on something they rather like the look of?
Perhaps the Df will remain an Aston Martin of the camera world – a desirable object that everyone wants everyone else to buy, so that they can look at it, touch it and maybe use it briefly, without having to pay the price of owning it.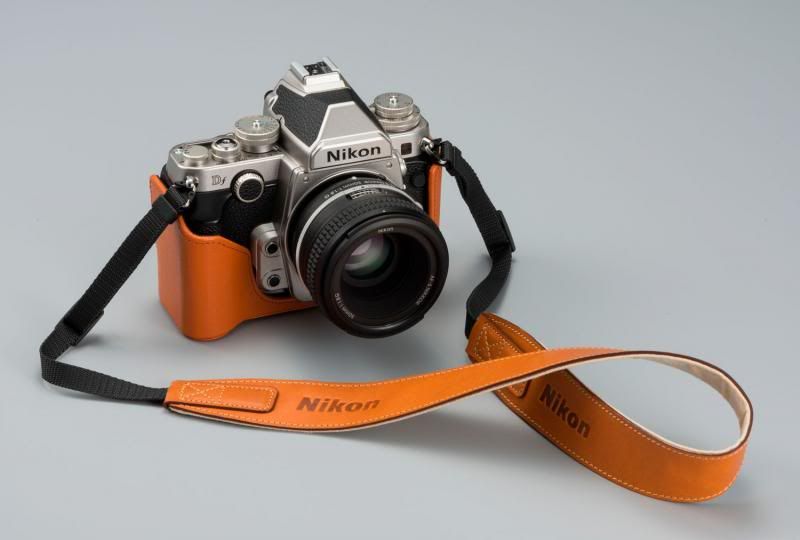 What do you think? Are you tempted by the Df?