New BJP Website
From its rich content right down to the paper stock it is printed on, the
British Journal of Photography
is a
beautiful magazine indeed
. But now its website has had a refreshing overhaul giving it looks to rival its printed counterpart. The
new-look site
has been pleasingly simplified, creating a satisfying and appealing user experience. News stories and features cascade Pinterest-style in three columns down the image-rich homepage, whilst the articles themselves feature a large slideshow and paragraphs of uninterrupted text. Bravo.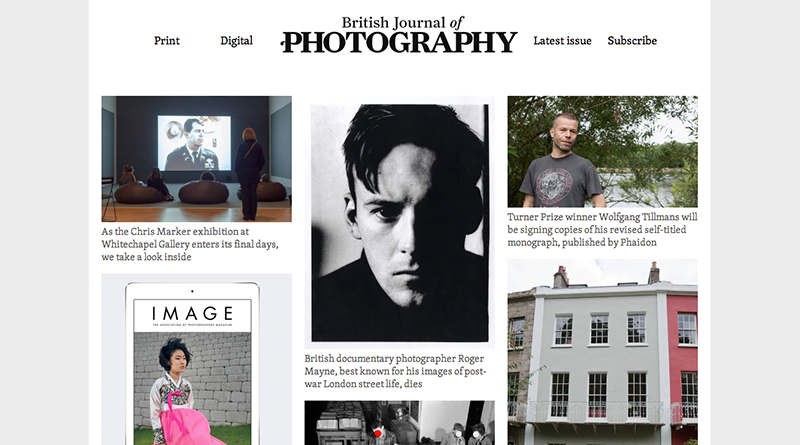 Uuni Oven
If, like me, you have often dreamed of owning a wood-fired oven for cooking perfect pizzas, but known it was a near impossibility due to the weighty price tag, now is a time to rejoice. The Finnish-made Uuni 2 is a portable wood-fired oven delivered to your door for about £175. It is capable of reaching heats of 450
°
C and you can even take it camping. Yep, I kid you not. For the full lowdown see
www.uuni.net
.
IdaFrosk
Ida Skivenes describes herself as an "Instagram food artist and enthusiast" (now there's a niche) who believes that "food should be fun, tasty and for the most part healthy". The Norwegian artist has over 220,000 followers on
Instagram
and even has a
book
to her name -
Eat Your Art Out - Playful Breakfasts by IdaFrosk
- which was published in August 2013. Take a peek at her blog:
Muc-Off Antibacterial Screen Cleaning Rescue Kit
Today's electronic devices are a breeding ground for bacteria. In fact studies have shown there are more germs on your phone than a toilet seat. That's what
Muc-Off
say, anyway, and although it fuels the paranoia of persons like myself, I reckon they're probably right. The cute little device and screen cleaning kit comprises of a 35ml bottle of antibacterial spray (all biodegradable!), an ultra fine weave micro fibre cleaning cloth and costs just £3.99. Perfect for cleaning your laptop, smartphone or camera. Available from Ryman in store or
online
.